SUMMER KNITTING AND CROCHETING
I've been working away on a few shawls and a few summer sweaters.
But the item I am having the most fun with is knitting and crocheting dishcloths/washcloths.
I've decided summer is the perfect time for quick and cool (and cotton) projects.
I'm replenishing my stash of washcloths for personal use as well as for gifting.




Leafy Washcloth is a beautiful choice to gift. This pattern is unique yet easy to knit.
The pattern includes two choices; a leaf knit up in stockinette or in easy garter stitch.
I am using Berroco Pima 100 for these. I absolutely love the hand of this yarn!
Gorgeous colors, lovely sheen and easy to wash!


---

Look at this adorable crocheted cloth! This is Celtic Weave Dishcloth.

I am eager to crochet this one up in several cheery colors of the Pima 100 or the Cotton Aran!
Cotton Aran is a great "dishcloth" style cotton yarn available in many brights, jewel tones and pastels!

---
I've knit up the Checker Square Garter Dishcloth several times!
This project uses Mosaic Knitting, a fun and EASY way to add color and design to your project.
Stay tuned for a class using this EASY EASY (did I say EASY?!) technique!

Next on my list is this Kitchen Cloth in Mosaic Design.
This will also knit up into a beautiful towel as well especially in Cleo Cotton! Look at the sweet border!


Checker Square Garter Dishcloth Kitchen Clot in Mosaic Design

---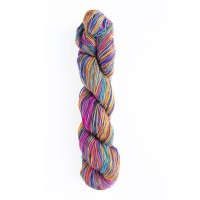 Of course, if you would like to crochet or knit an easy and "mindless" project then let the yarn do all the work for you!
Uneek Cotton will self stripe to your hearts content and
gives you endless possibilities for "uneek" dishcloths or washcloths!


---
DATES TO REMEMBER
Is your summer calendar filling up?
I am keeping very busy here at the shop but hopefully you can keep these dates open!
World Wide Knit & Crochet in Public Day
Saturday, June 8 from 10 am - 2 pm

Share your love of knit & crochet with knitters and crocheters from around the world.
Join Bluefield Yarn Company for this wonderful event. I will have a large tent set up outside the shop. Bring along a folding chair, your snacks and drinks and knit the morning or afternoon away.
Let our community see how much you enjoy knitting or crocheting!

If you are unable to attend the event here at the shop hopefully you'll be able to get out and stitch in public wherever you may be!
Please be sure to take photos and share them on Instagram and use hastags #bluefieldyarncompany and #wwkipd
In case of inclement weather this event will be cancelled. Please check with Facebook for information.

P.S. To all of my lovely crochet customers...while this event is officially titled as World Wide Knit in Public Day I have taken the liberty to add Crochet AND you! Crocheting is a beautiful art and I certainly admire all the creative and beautiful works you create! Please know that ALL CROCHETERS are welcome to this event!

---

Stitch Nite at Hammer & Stain

Thursday, June 13 from 6-8:30 pm





These are just two examples of fun projects you can complete!
Please register SOON for this event!

There are many fun knitting and crocheting related projects to make and these are perfect for your craft room or as a gift for someone who knits or crochets. You may also customize any project and there are several from which to choose on the registration site.
If you would like to customize a project then you MUST register 72 hours in advance.
Registration is done through the Hammer & Stain website so click on the link below to register.

I look forward to seeing everyone there.
Bring your non-knitter or non-crocheter friends too! This is an (older) kid friendly event too! Even spouses are welcome!
Everyone present must be registered for the class.
This will be a fun activity!
The shop will close at 5:30 pm for this event and Stitch Nite will not be held at the shop.

REGISTER HERE
---
TNNA

I will be attending TNNA is Cleveland OH later this month.
I am so excited to take several classes and find what is new in the yarn industry!
Please note that the shop will be closed while attend this fabulous event!
The shop will be closed from Wednesday, June 19 thru Monday, June 24
The shop will reopen for normal business hours on Tuesday, June 25.
---
NEW PRODUCTS
Blocking Wire Kits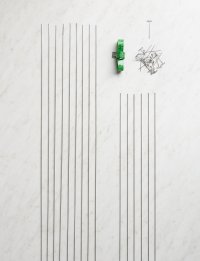 Limited quantities available in store only.
Blocking wires are a must for all types of projects. They assist on creating straight, even edges and are particularly helpful when blocking out lace projects, scalloped or curved edges and projects that must meet specific dimensions.
The blocking wire kits contain the following:
6 wires at 37.5 inches each, 6 wires at 19.5 inches eash and 3 flexible wires at 37.5 inches each, 20 t-pins and a tape measure. They are stored in a durable plastic tube.
The cost is $35.00 for each kit.
I use Blocking Wires and Knit Blockers for nearly every project I block!


---
Wool Needles

A customer recently shared these amazing Wool Needles with me. If threading the eye of a tapestry needle is difficult or fussy for you then you need to try these needles. A nice big eye is easy to thread even the bulkiest of yarns though.
These wool needles come in a package of 3 needles of different sizes.
---
SUMMMER YARNS
The official start to summer is nearly here.
Get a jump start on a quick summer top, light weight shawl or even a cute tote.
Check out all the great summer yarns in the links below!

Berroco Estiva



Find Berroco Estiva Patterns HERE

---

Find Mykonos Stonewash Patterns HERE


---

Uneek Cotton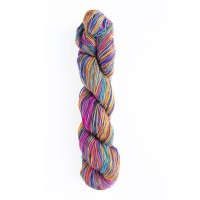 Find this pattern HERE!

---
Wishing you a beautiful start to the summer! Be sure to visit Bluefield Yarn Company for all of your "yarnie" needs!
Check out our website for new arrivals, top sellers, and sale items!
These emails will give you the best and most recent information you need!
Keep in touch with us by visiting our website!